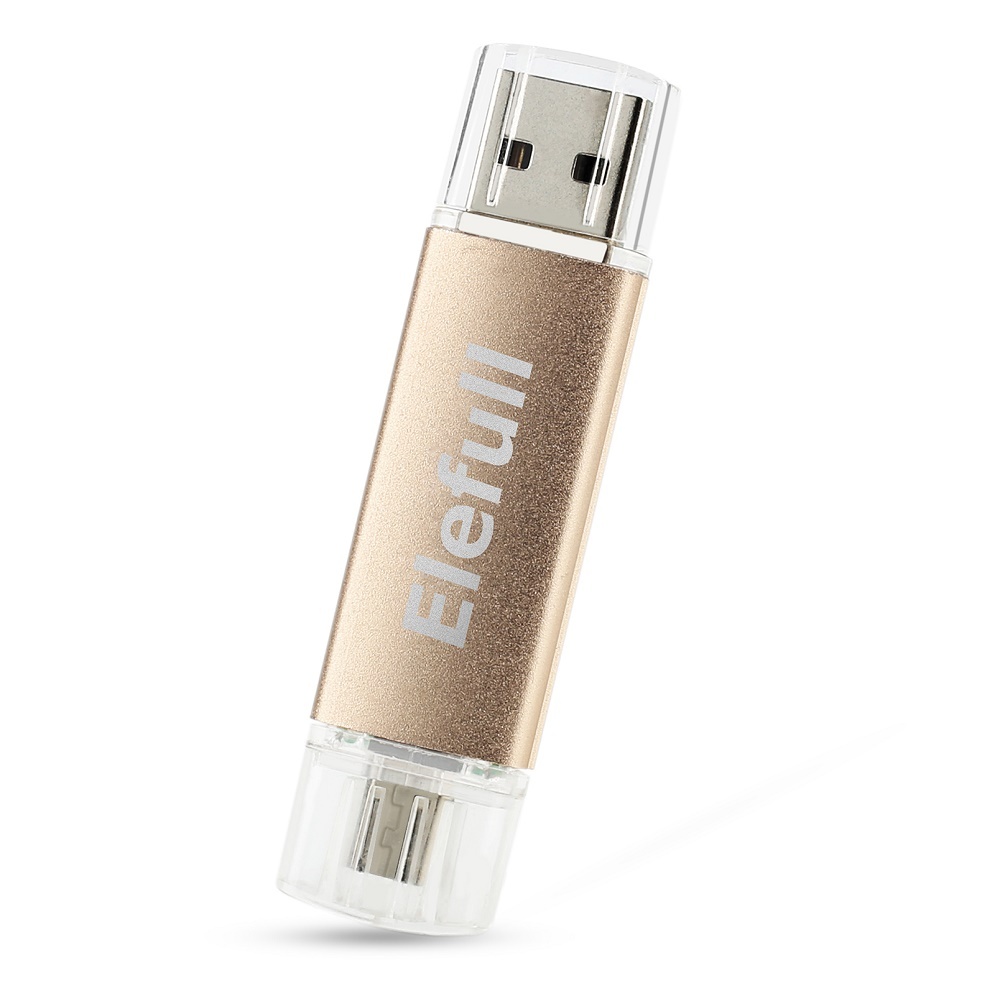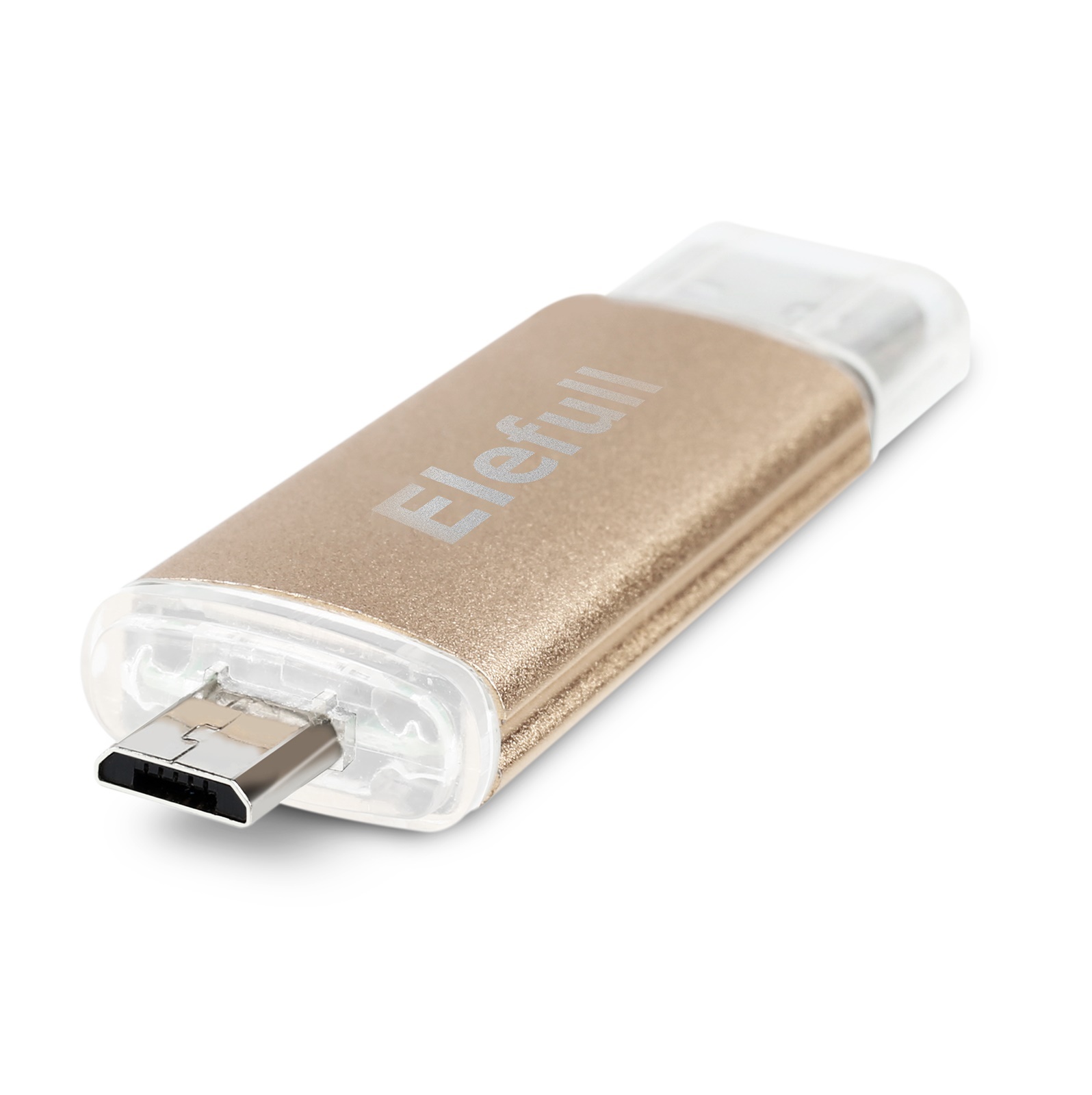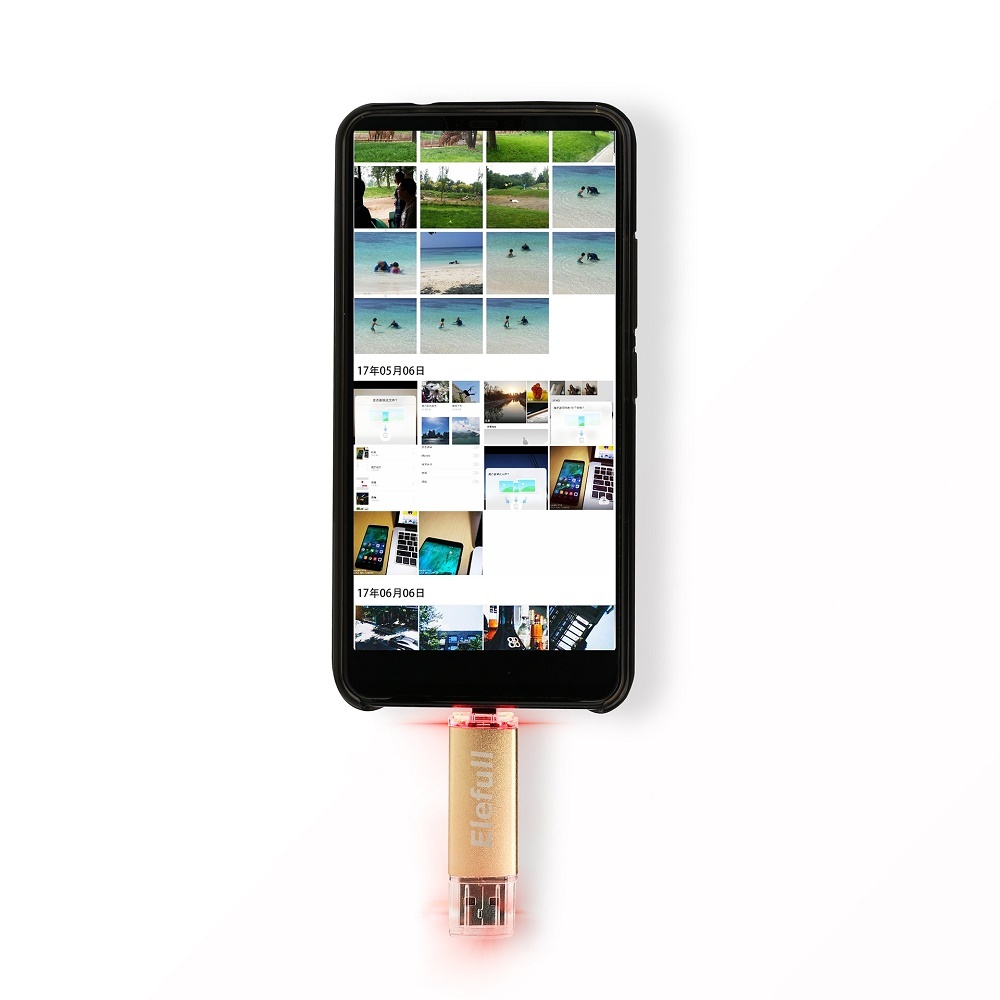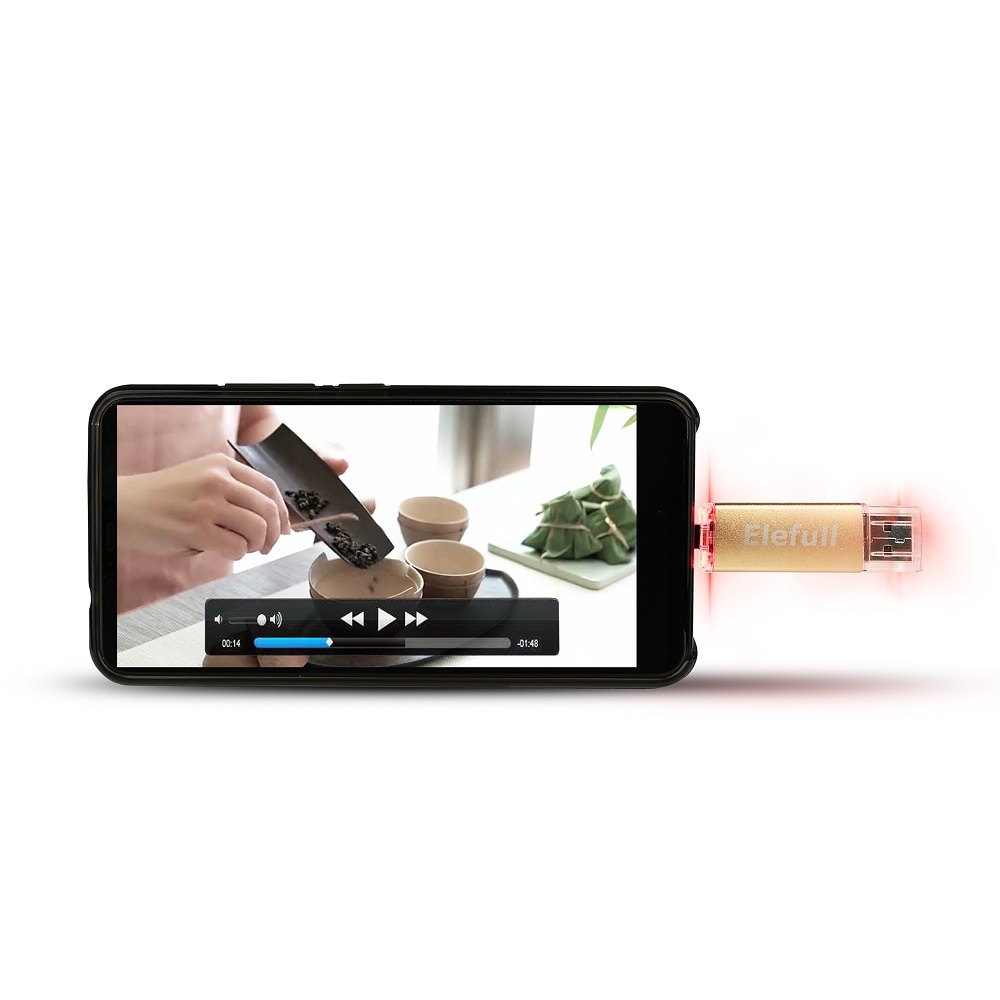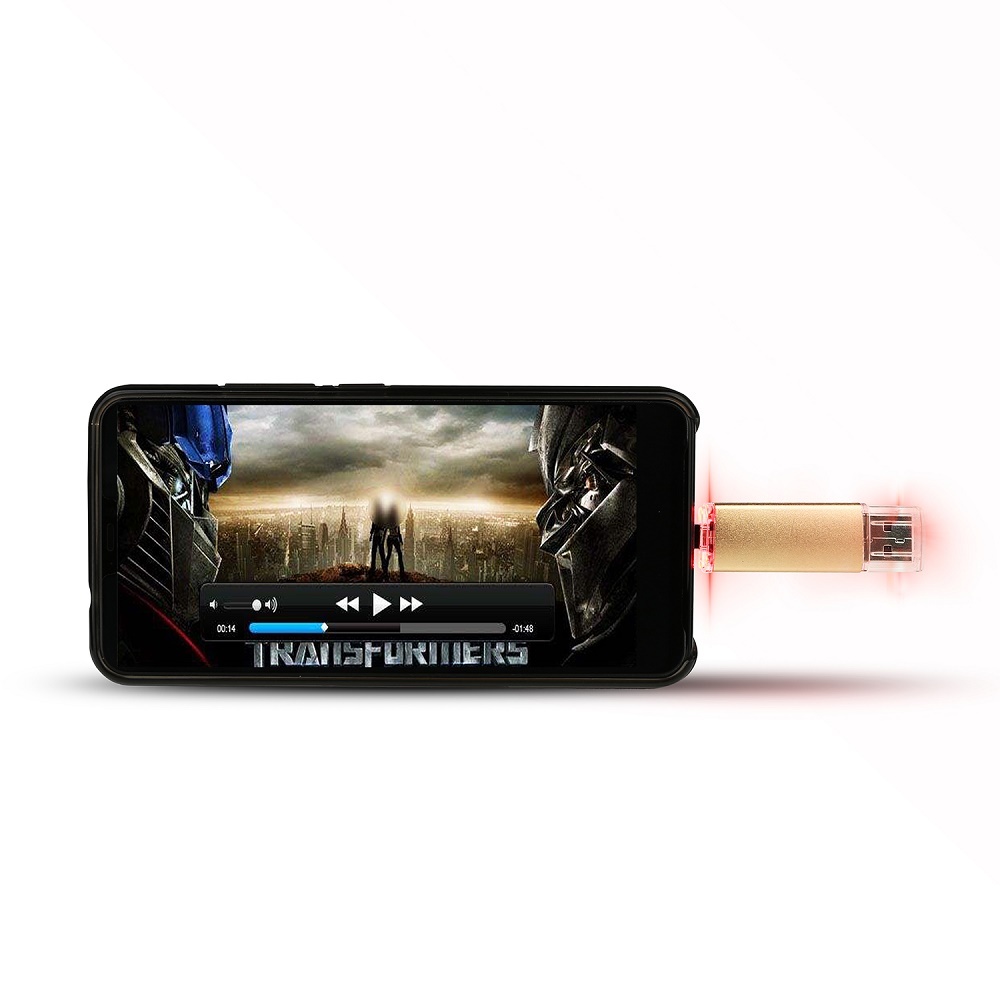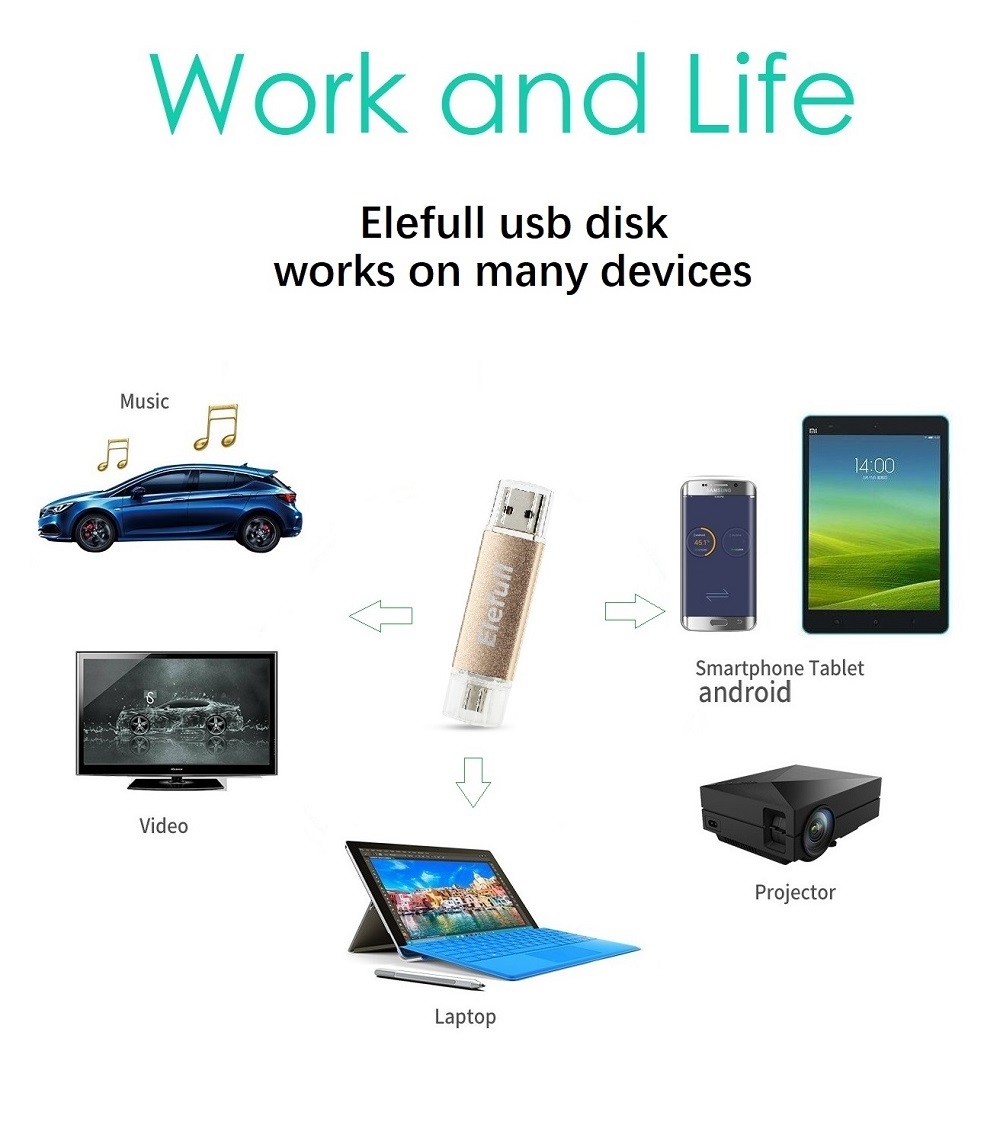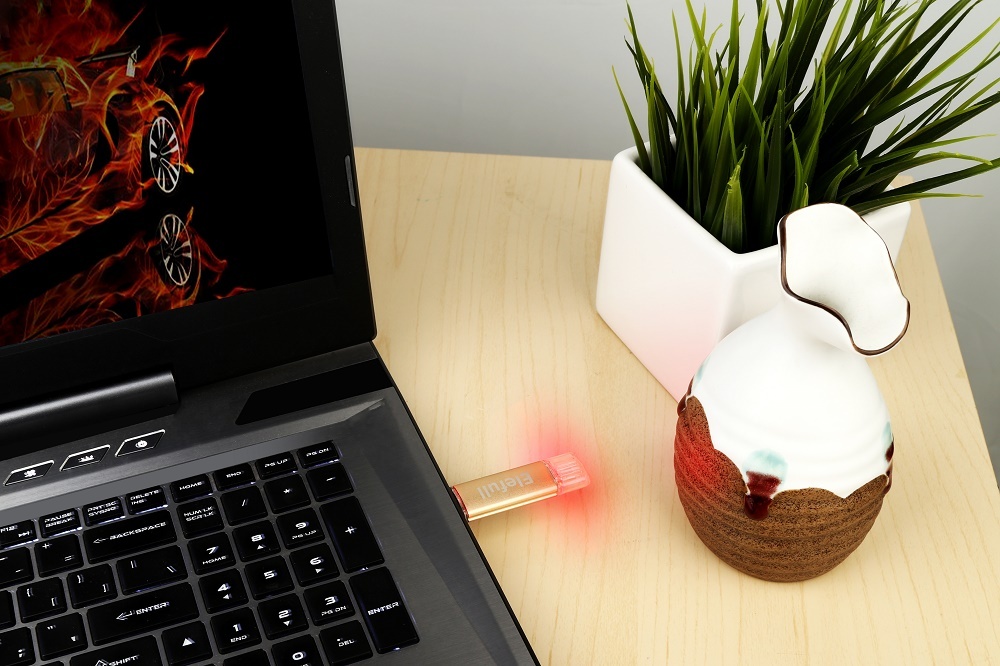 Type of plug:USB on one side, Micro USB(OTG) on the other side
 Applicable to the following devices: Smart Phone Computer Laptop TV Car Player Projector
 Applicable to the following operating systems: Android Windows Linux
 Main purpose: Saving images, Video, Music and electric files etc.
 Occasions: Everyday life, entertainment, work, business, education etc.
 When used for mobile phones, OTG Flash drive will be displayed at My Files > Local Storage > USB
If OTG Flash drive cannot be identified by your phone, please follow the instructions below:
1, Enable the function in your phone settings: OTG on (or Micro USB Mode, external storage)
The specific method may vary for phones of different brands. If you need help, please contact with the manufacturer of your phone, or search on the Internet.
2, Some manufacturers may disallow the OTG function. In such case, you need to root your phone or consult technical staff at a Maintenance Center
to recover it (namely reset the operating system) and write a code to enable the OTG function.
3, You can download an OTG-USB management software from the Internet to help you with the product. There are applications that are helpful.
4, Operating systems of some mobile phone may not identify certain system format. Please format the USB disk on a computer and choose FAT32,
then test it on different mobile phones.
5, Check if the product works properly. You can test it with another computer or mobile phone.
6, Application samples of some model phones.
BysantosSunday, 10 June 2018
BySoccer MomSunday, 10 June 2018
5000 pictures on my Galaxy S7 this device is awesome and worth it's weight in goldBeing a heavy camera user on my phone and having over 5000 pictures on my Galaxy S7 this device is awesome and worth it's weight in gold. Just plug it in, the app opens automatically and gives you the option to create folders, copy and paste your photos, docs, videos. Works slick as a smelt. Really. It is very fast too. Copies pictures in no time at all. Then take it and either plug it into another device like my Galaxy tablet or use the USB and plug it into my desktop or laptop. So nice to have things physically backed up instead of always having to use the cloud. Easy as pie to sneaker net your data between devices. I really love it and use it all the time.
BySuper easy to useSunday, 10 June 2018
Me and my wife both have samsung galaxy phones and take a lot of pictures. I bought this to transfer my photos over to this device without having to use a cable and computer. It is a hasle to have them on the computer and transfer them to something. This was so simple to use just plug in and transfer your photos. Now i can take the stick and have photos printed with ease.