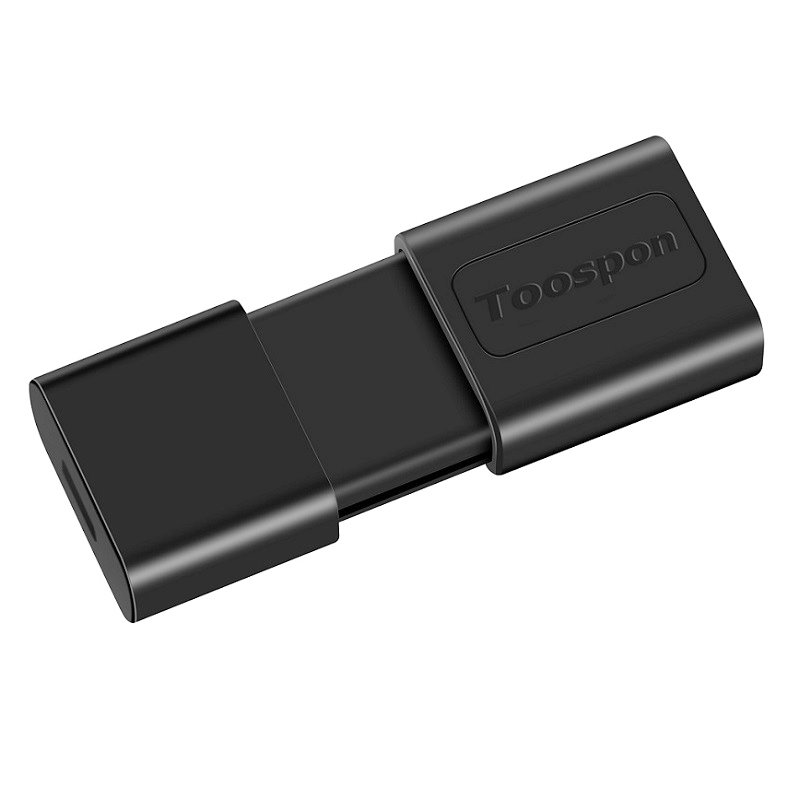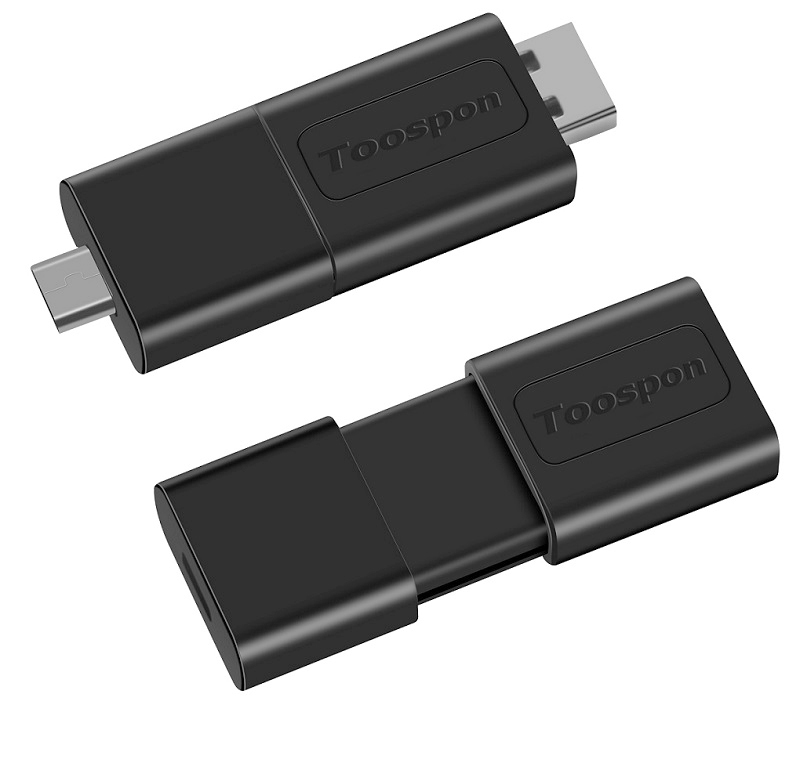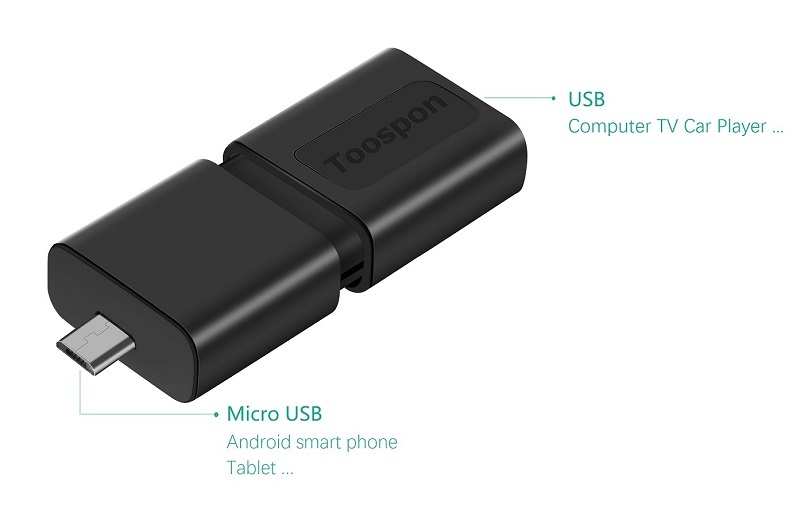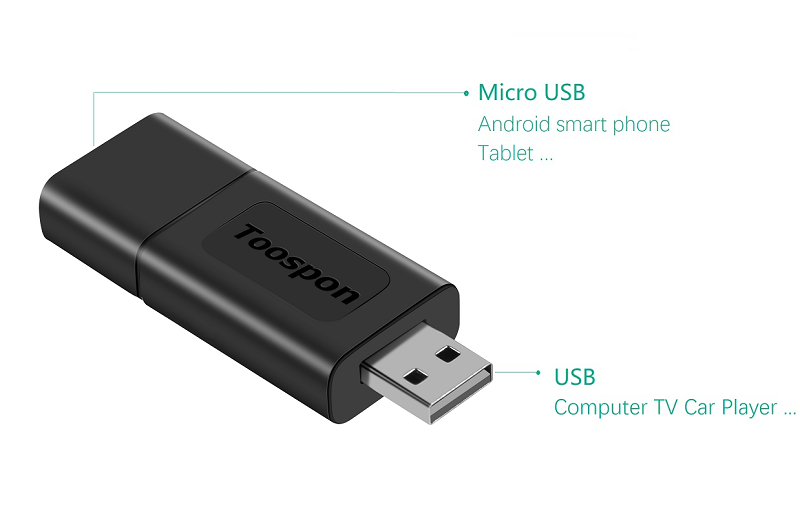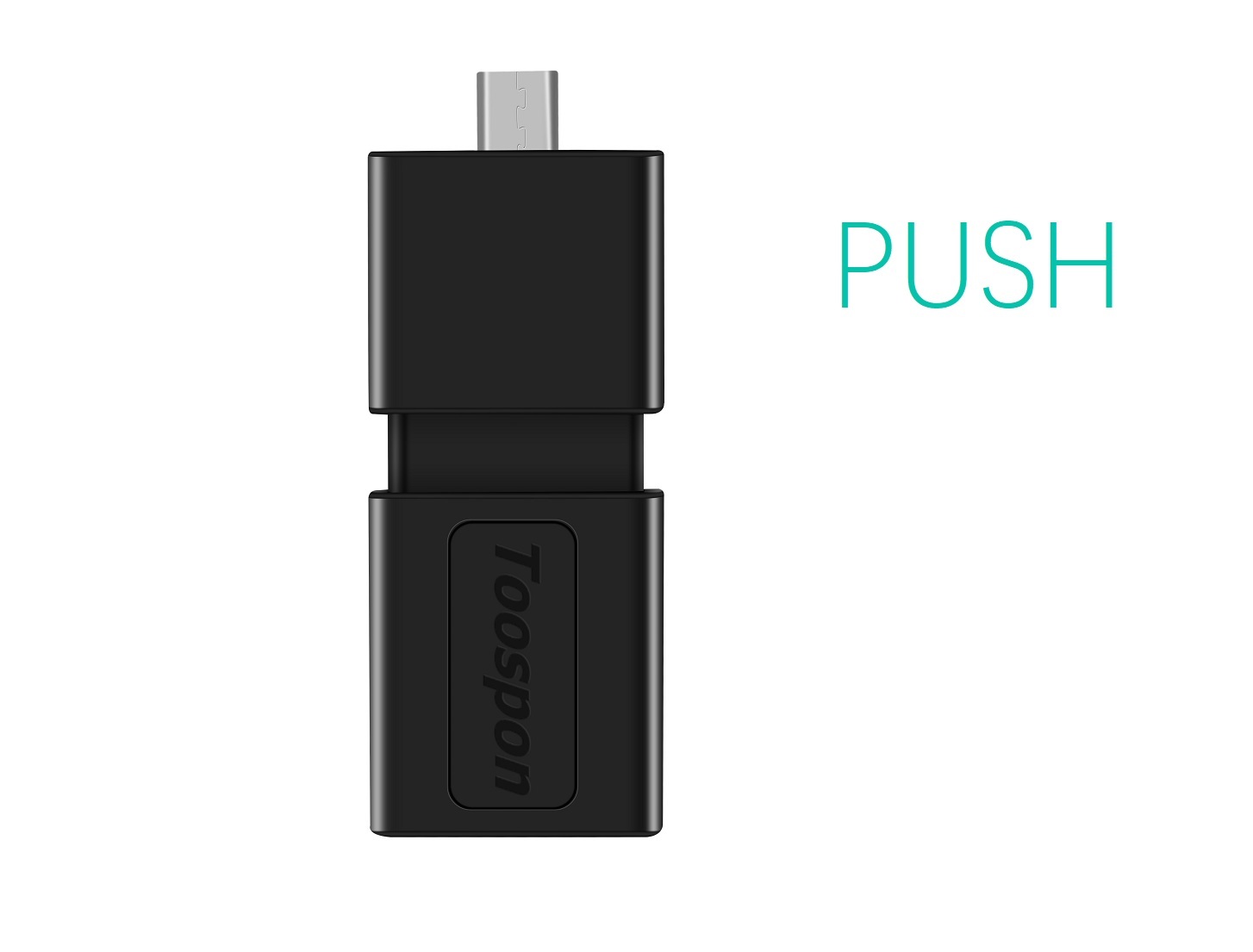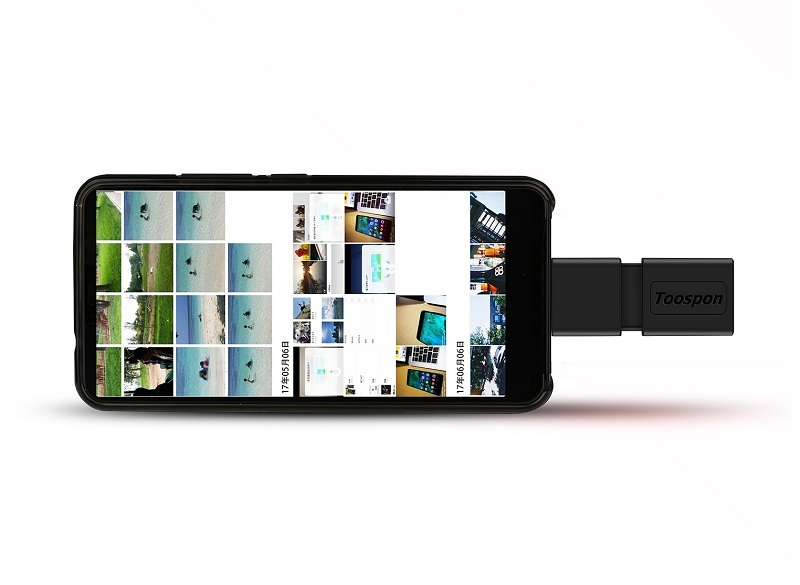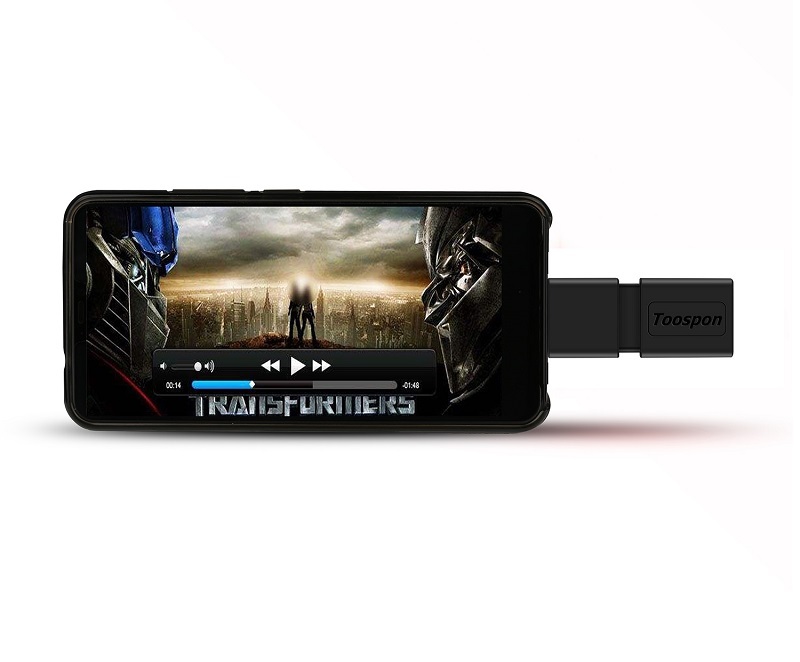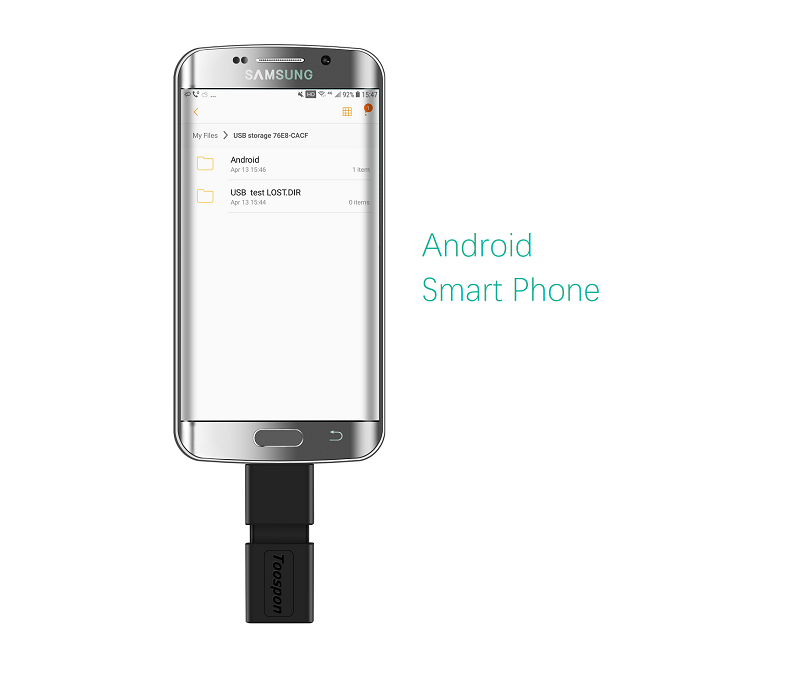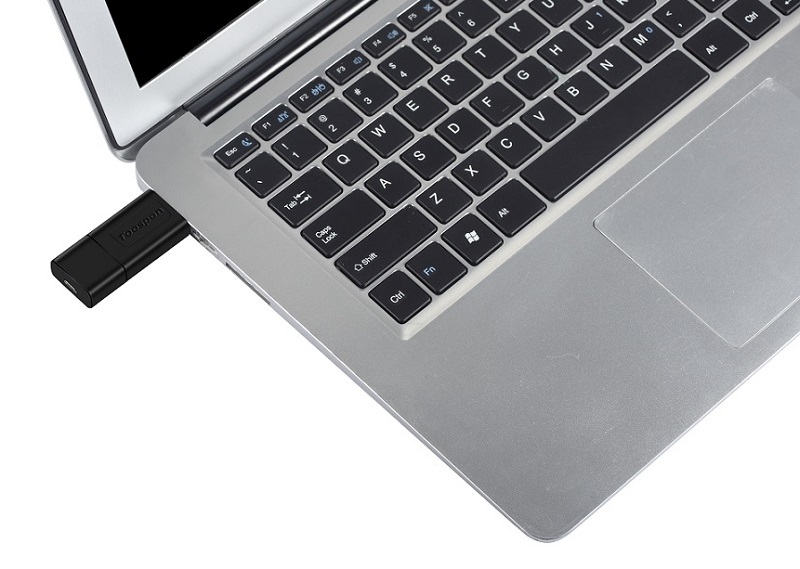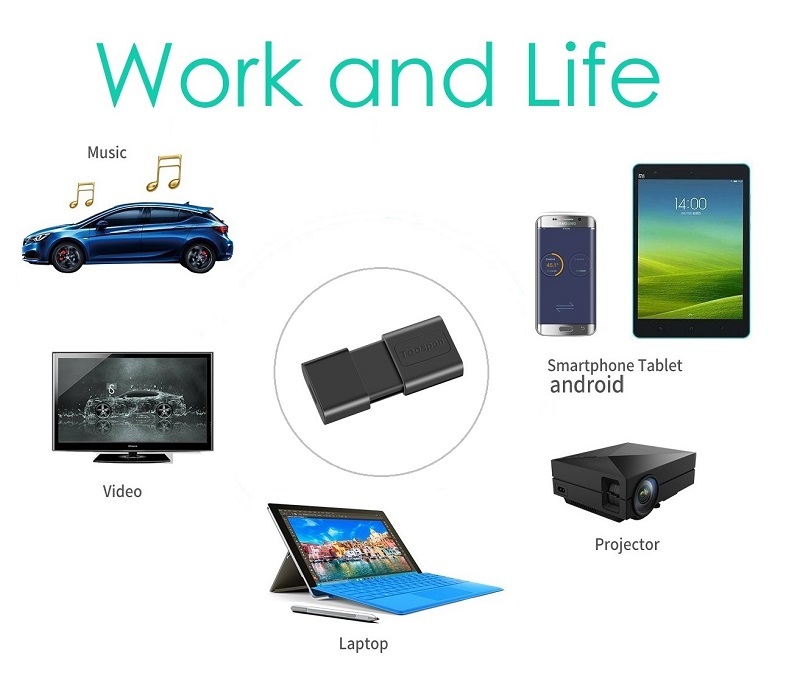 ---
The latest multifunctional extensible both ends memory DISK delivers fun for the user and protects the plugs on both sides.

For smart phones tablet TV DVD Car player projector It's mainly used in data storage and transmission

Applicable to the following operating systems: android windows linux (if you need it on ios, you must have an adapter with ios app,or buy another model:toospon iphone flash disk)

Main purpose: Saving images and electric files,Occasions: Everyday life, entertainment, work, business, education

USB with 2 sides: USB plug , Micro USB plug
---
Type of plug:USB on one side, Micro USB(OTG) on the other side
 Applicable to the following devices: Smart Phone Computer Laptop TV Car Player Projector
 Applicable to the following operating systems: Android Windows Linux
 Main purpose: Saving images, Video, Music and electric files etc.
 Occasions: Everyday life, entertainment, work, business, education etc.
 When used for mobile phones, OTG Flash drive will be displayed at My Files > Local Storage > USB


If OTG Flash drive cannot be identified by your phone, please follow the instructions below:
1, Enable the function in your phone settings: OTG on (or Micro USB Mode, external storage)
The specific method may vary for phones of different brands. If you need help, please contact with the manufacturer of your phone, or search on the Internet.
2, Some manufacturers may disallow the OTG function. In such case, you need to root your phone or consult technical staff at a Maintenance Center
to recover it (namely reset the operating system) and write a code to enable the OTG function.
3, You can download an OTG-USB management software from the Internet to help you with the product. There are applications that are helpful.
4, Operating systems of some mobile phone may not identify certain system format. Please format the USB disk on a computer and choose FAT32,
then test it on different mobile phones.
5, Check if the product works properly. You can test it with another computer or mobile phone.
6, Application samples of some model phones.
If you need help about products,please contact us or visit the-official-website
---
ByJeanie YTuesday, 14 May 2019
I received my Toospon flash drive safely and promptly in the mail in an easy to open, convenient little box. I ordered it so I could transfer and store my image files from my phone on my notebook computer. I have an Android smartphone. There is a small connection on one side of the drive for an Android smartphone and a USB to plug into a computer. It works like most flash drives and is very convenient and reliable. This model does not need a cap to cover the connectors on either side because it slides over each end.
ByToddSaturday, 27 October 2018
ByWhiteWednesday, 26 September 2018
I bought two of these and they are great. I use them to back up some files on my computer and to take with me to to use the files on another computer. They always work perfectly.
ByVenusWednesday, 26 September 2018
Although this was purchased for someone else product appears to be a good quality product that is well made. I would recommend this product to others who have need for this type of equipment.
ByLillyWednesday, 26 September 2018
I bought this USB to hold my music, pictures, and other documents. I love that this USB can hold as many songs and pictures and documents as I want on there.
ByDamonWednesday, 26 September 2018
This has been a trememdous help for us removing and storing our large number of photos. Easy to access once on it, hopefully we won't have a problem with it failing down the road as then we could potentially loose all our photos.
ByLunaWednesday, 26 September 2018
I use them for different kinds of back-ups. One is used to back up a system in case of a total crash, another is used for graphics back-ups, another for downloads and copies of "Favorite" places on the web that I have accumulated between crashes. Another is used for family photographs.
ByMaxWednesday, 26 September 2018
It' works! I've had varying levels of success and failure with memory cards in the past, so I was pleasantly surprised to have this USB unit work flawlessly so far. A good investment, I'll be happy to order this again.
ByGaryWednesday, 26 September 2018
I bought this to hold copies of all my photos and videos so that I could delete them from my computer. Works perfect for this with room to spare!
ByOliviaWednesday, 26 September 2018
I bought this flash drive to store photos on. .My computer seemed to be on its last legs, and I didn't want to take the chance of them being lost. I was able to store several years' worth of photos on it easily, ,and I still have plenty of room.
ByNicolaWednesday, 26 September 2018
I love this cruzer , it really makes life easier ! and using it to back up my tablet is so easy ! no more making 6-8 back up Disks ! and it has enough room for other things also ! it's totally worth every penny !
ByBonnieWednesday, 26 September 2018
This is a great flash drive that is very portable. It has held up well but can be lost very easily. I have had had it for two weeks and there hasn't been any chipping or scratches anywhere on it. If you have basic computer knowledge then this is perfect for you.
ByBeckeyWednesday, 26 September 2018
I purchased this for use in my car. I love listening to a variety of my favorites, but I hate having to load CD's. And of course the obvious would be to use the bluetooth of my phone, but I don't like 'tying up' my phone for listening to music while I'm driving.
BySugerWednesday, 26 September 2018
Works great and I can't believe how low the price has dropped for USB storage. My entire music library is on this thumb drive and I use it plugged into a router as a media server .Now I can access my music from anywhere,
ByMikeWednesday, 26 September 2018
Just what I needed - bought as a gift to put pictures on. Worked perfect, had no issues transferring data, quick! !
ByLamWednesday, 26 September 2018
Straight forward. Good price. 2nd one I've purchased, and neither has given me any problems. Use it to store documents and mostly pictures.
ByRayWednesday, 26 September 2018
Loaded it full of movies for my sister for her birthday.. She simply plugged it into her computer and started watching. Worked just as expected and held a ton of data. Will probably buy again..
ByWillianWednesday, 26 September 2018
I really needed more memory for my video files,, its very fast download / upload speed. It really helps me with keeping my computer less cluttered..
ByAnitaWednesday, 26 September 2018
It's just a USB drive. It does exactly what it's supposed to do and it does it very well.
BySashaWednesday, 26 September 2018
These are great, reliable flash drives. I bought them so I could create a Windows 10 recovery drive for my Windows PCs. .They were large enough to accommodate that job and I know I have the extra protection in case of system failure..